October is a special month for us here at Wax+Wraps as it is Black History Month and also Nigeria's 60th Independence. So we have based our October box on the country of Nigeria, so you can expect to receive fabrics made in one of Africa's most populous country's. 
Firstly we celebrate Nigeria through its traditional Adire fabric. This has been made by an Adire specialist called Madu who also runs an Adire school training others in the craft. You can be assured your fabric was handmade and handprinted just for our boxes.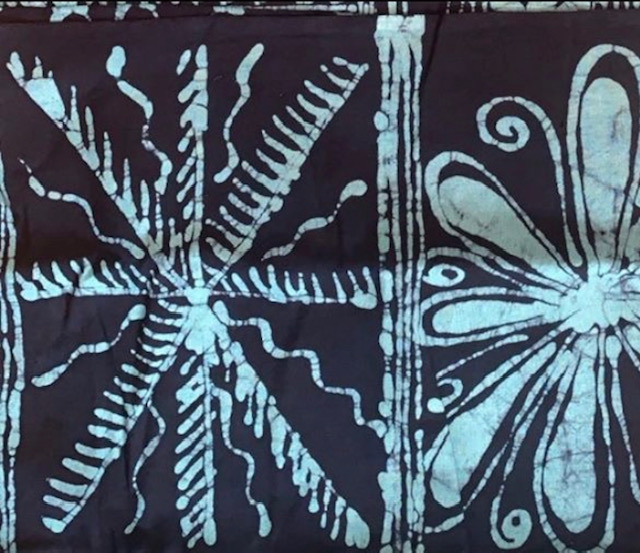 For Black History Month this is a time in the UK where the stories and the lenses that we discuss black ancestry through, gets disrupted. Where we start changing up the narrative and exchanging that with the truth and the reality.
Black history is also NOT just looking at the transatlantic slave trade that ties in with African history Caribbean history and that of the diaspora but also most importantly highlighting the forgotten and untold stories.
Stories like that from my own Jamaican heritage - the Maroons, as well as the many queens in Africa who did well for their people, like Queen Nzingha. Or how about those who were inventors, doctors, creators, pioneers before world history records rubbed away their names and replaced it with someone else who wasn't black?
This uncomfortable truth is not a post to downgrade the non-black person but instead to highlight the truth and reveal other stories about the black person. And our boxes are just one way to shine a new light on the fashion and textiles that are made by the African skilled craftsperson on the continent and tell new stories for the future historians.
The swatch sample card also features another Nigerian fabric often not mentioned. This cloth is called Ita-inochi of the Ebira cultural group. 
Then the traditional waxprint fabric printed in Africa as well has a story to tell. Using the adinkra symbol from West Africa called "Dwennimmen" that literally meaning "ram's horns". This symbolizes that even the strong have to also be humble. Here, the rams' horns symbolize strength and humility through the characteristics of a ram.

Want in?

Be a part of the club? Easy!
You are in just by signing up for the Wax+wraps African Print Subscription Box

October box deadline is October 15th and boxes are shipped between 15-28th October.

Subscribe at link: www.waxandwraps.com/subscribe
.
A special box guaranteed to lighten up your wardrobe this October. 
You are encouraged to sew with the frilled cushion sewing pattern given to you as part of your sewing kit inside the box. Each month there will be something new for you to wear, for the family or even for the home! What could you imagine making with the fabrics in this box?
You'll have everything you need to make your very own cushion in waxprint!
Your box includes:
2 yards waxprint
2 yards green adire print
a cushion sewing pattern
threads to match
a fabric swatch card with traditional Nigerian fabric
your very own Wax+Wraps waxprint graphic pencil, 
a collectible card from our Wax+Wraps playing card pack and 
an African Prints Sewing Club badge!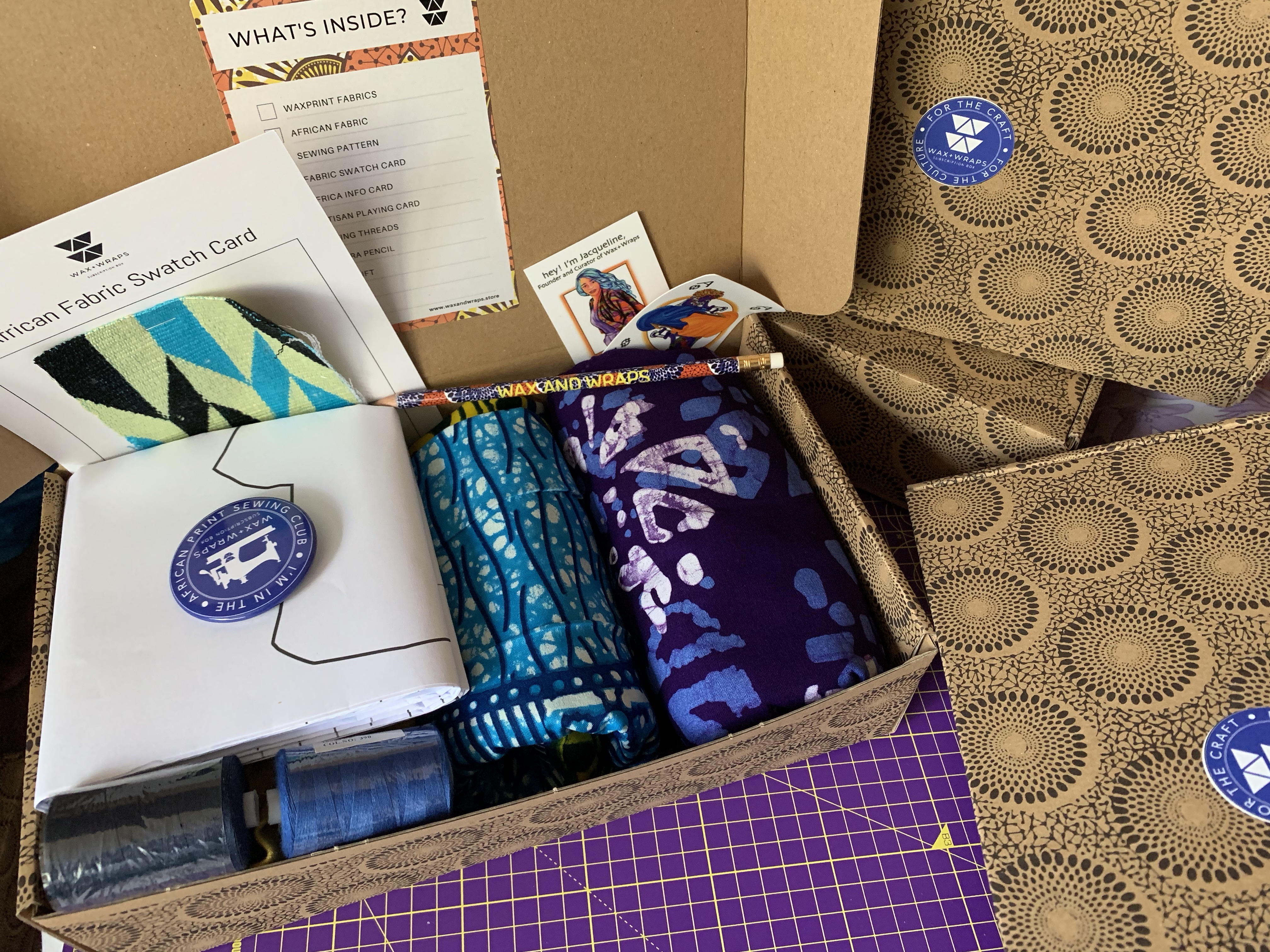 What ever happens our African Print Subscription Box is guaranteed to help you smile this October. 
Don't miss out on our October Ghana box. 
If you also love the fabric and want more, don't worry do check out the Wax+Wraps shop because there may still be some fabrics there for you. Or even grab yourself a Wax+Wraps Waxprint Pencil or Wax+Wraps Playing Card set!
Head over there now - see link: www.waxandwraps.com/shop-1