Based on the country of Ghana, inside our first box we bring you fabrics sourced and made in the popular West African country. Traditional waxprint fabric has been locally printed, as well as the batik.
For the batik that has been made specifically for you, we worked with a long running supplier partner and batiker called Edwina, based in the town of Tema. Edwina is an expert in her field with many years of experience and she hires local women providing them with training and employment.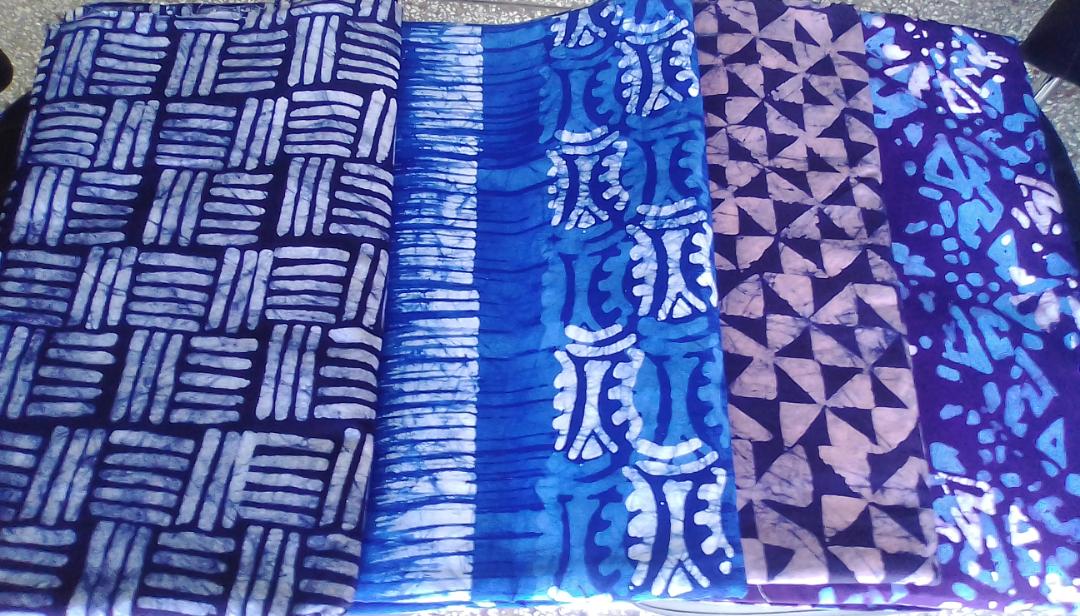 Alongside the batik you will find a swatch sample card that features Ghana's most notorious fabric called Kente. This historic and traditional textile is part of Ghanaian culture and heritage. You will know true Kente by the fact it has been woven and NOT printed. Subscribers will find insights to the story of Kente on the back of the swatch with a country info card. 
You are encouraged to sew with the woven tee shirt sewing pattern given to you as part of your sewing kit inside the box. Each month there will be something new for you to wear, for the family or even for the home! What could you imagine making with the fabrics in this box?
You'll have everything you need to make your very own woven tee
Your box includes:
2 yards waxprint
2 yards blue batik print
a woven tee shirt sewing pattern
threads to match
a fabric swatch card with traditional Ghanaian fabric
your very own Wax+Wraps waxprint graphic pencil, 
a collectible card from our Wax+Wraps playing card pack and 
an African Prints Sewing Club badge!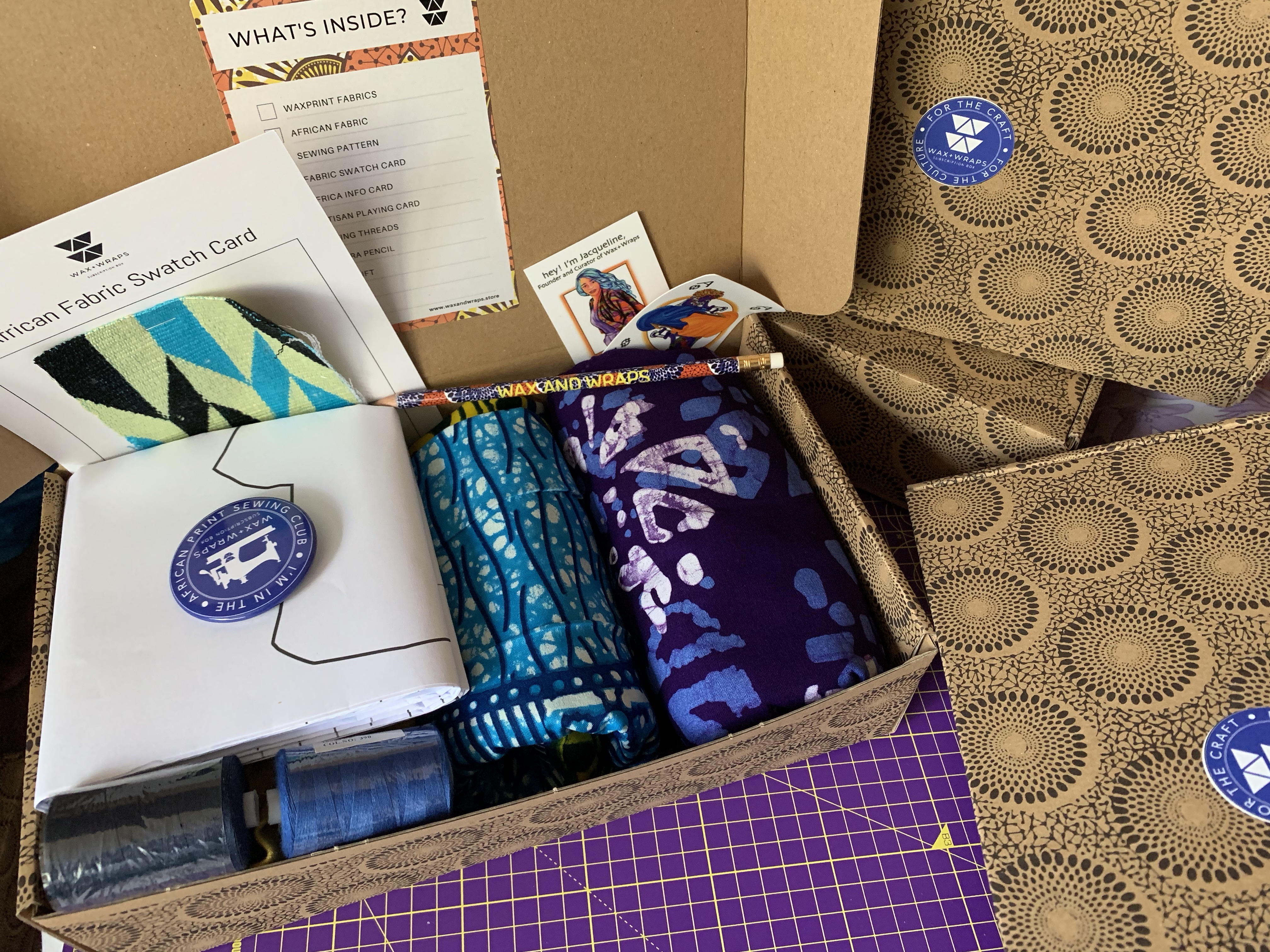 Our Ghana box is the first from the country but you can be sure we will bring you more. But with 54/55 African country states you can be sure to know that we have a lot more up our sleeves for you. What ever happens our African Print Subscription Box is guaranteed to help you smile this September. 
Missed out on our September Ghana box but love the fabric? 
Don't worry do check out the Wax+Wraps shop because there may still be some fabrics there for you. Or even grab yourself a Wax+Wraps Waxprint Pencil or Wax+Wraps Playing Card set!
Head over there now - see link: www.waxandwraps.com/shop-1