The January box has landed at Wax+Wraps and being a new year with getting back to fitness being on trend then this is a key one especially with my background as a sportswear deisnger for brand like Puma, Wilson, Russell Athletic, Animal and more!
So it is time to share the next sewing project and kit - one that's sure to brighten up the winter days and your back to gym fashion! You'll be creating a two pieced fitness outfit - bra top and shorts. Choose to make mini gym shorts or instead make the cycling shorts, all using the most softest spandex stretch ankara in a popular waxprint design "Leaf Trail"
We continue to educate whilst keeping it African for whatever contemporary style we bring.
Do look out for an upcoming blog series that breaks down different African waxprints
This sewing kit was posted January 2022.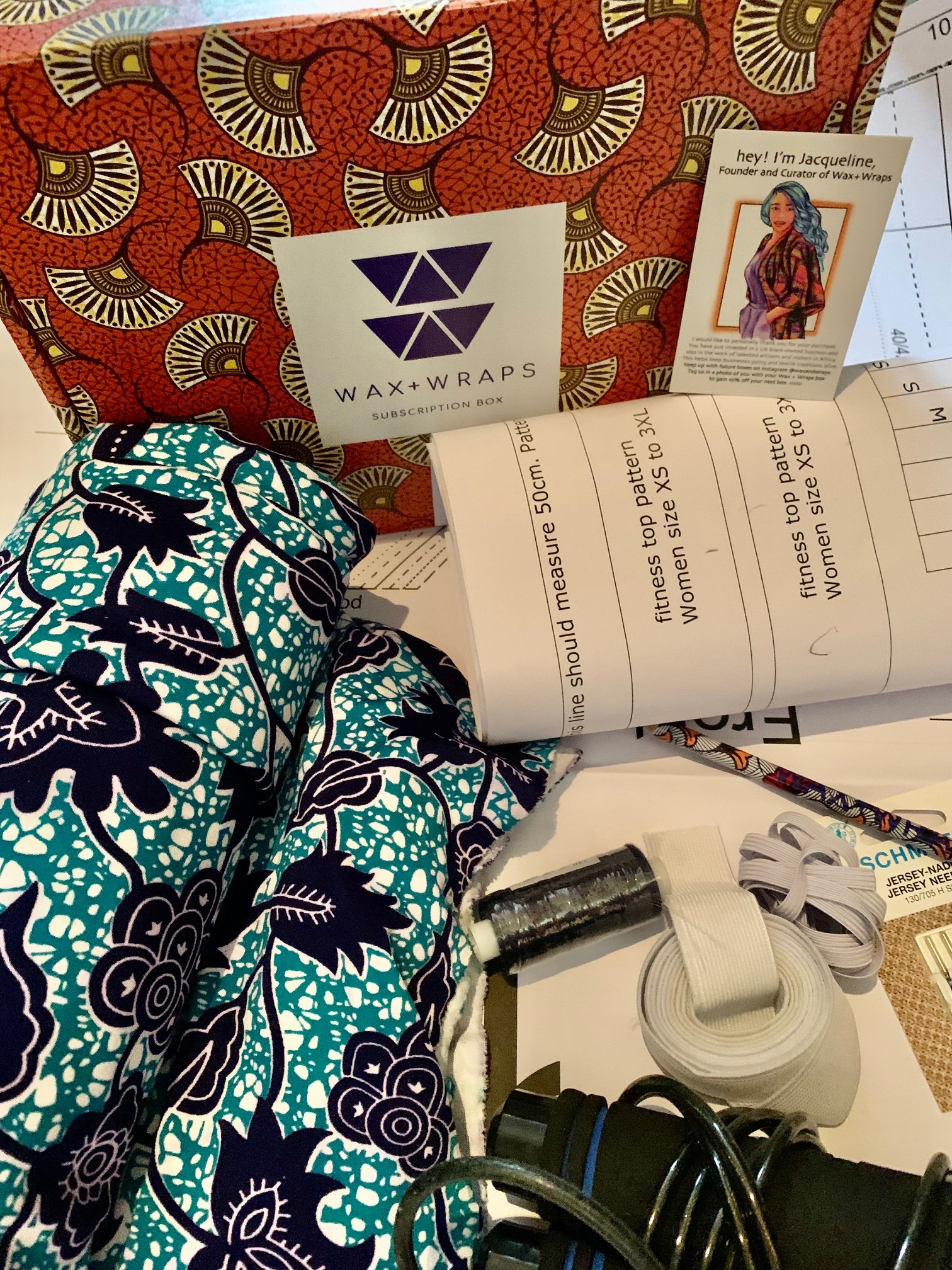 Firstly lets look at th project this month:
You'll use the paper sewing pattern with instructions provided to sew up your fitness kit in your chosen size. This pattern goes up to womens size 3X. The pattern is perfect for beginners and is a quick project to sew. For more advanced sewists you can adapt to include your own details!
Then, using the materials, trims, and all included and provided, you will turn your fabric into a outfit that will make you stand out from the gym crowd
You will love my mixed design, do see youtube where I include all my sewing makes. Do suscribe and support my aims to grow my channel to 1000 subscribers by the summer.
So lets look inside the box it is truly a dream!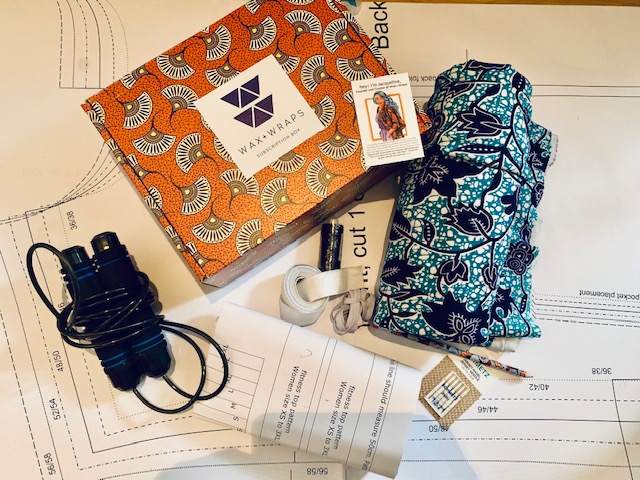 So this month you are encouraged to sew a fitness outfit sewing pattern given to you as part of your african sewing kit inside the box for all that gym work you will be kickstarting or contnuing. Each month there will be something new for you to make for you, a gift for a friend or the family or even for the home! What could you imagine making with the fabrics in this box?
You'll have everything you need to make your very own 2 piece outfit!
Your box includes:
2 yards of stretch ankara

fabric

a crop top and gym/cycling short paper sewing pattern

threads to match

stretch lining fabric

elastic tape for waistband

elastic tape for underband

your very own Wax+Wraps waxprint pencil

PLUS a ankara gift to make your sneaks look as amazing as you do too on your morning run! These african print shoelaces have been handmade in Uganda.
You'll also have your step-by-step photo instructions, my video sew up online and some creative inspiration for you!
Want in?

Be a part of the club? Easy!
You are in just by signing up for the Wax+wraps African Print Subscription Box and get your african sewing kits sent to you monthly!

January box deadline is 15th and boxes are shipped between 15-28th of the month

Subscribe at link: www.waxandwraps.com/subscribe
.
A special box guaranteed to give your wardrobe a seasonal feeling this start of new year!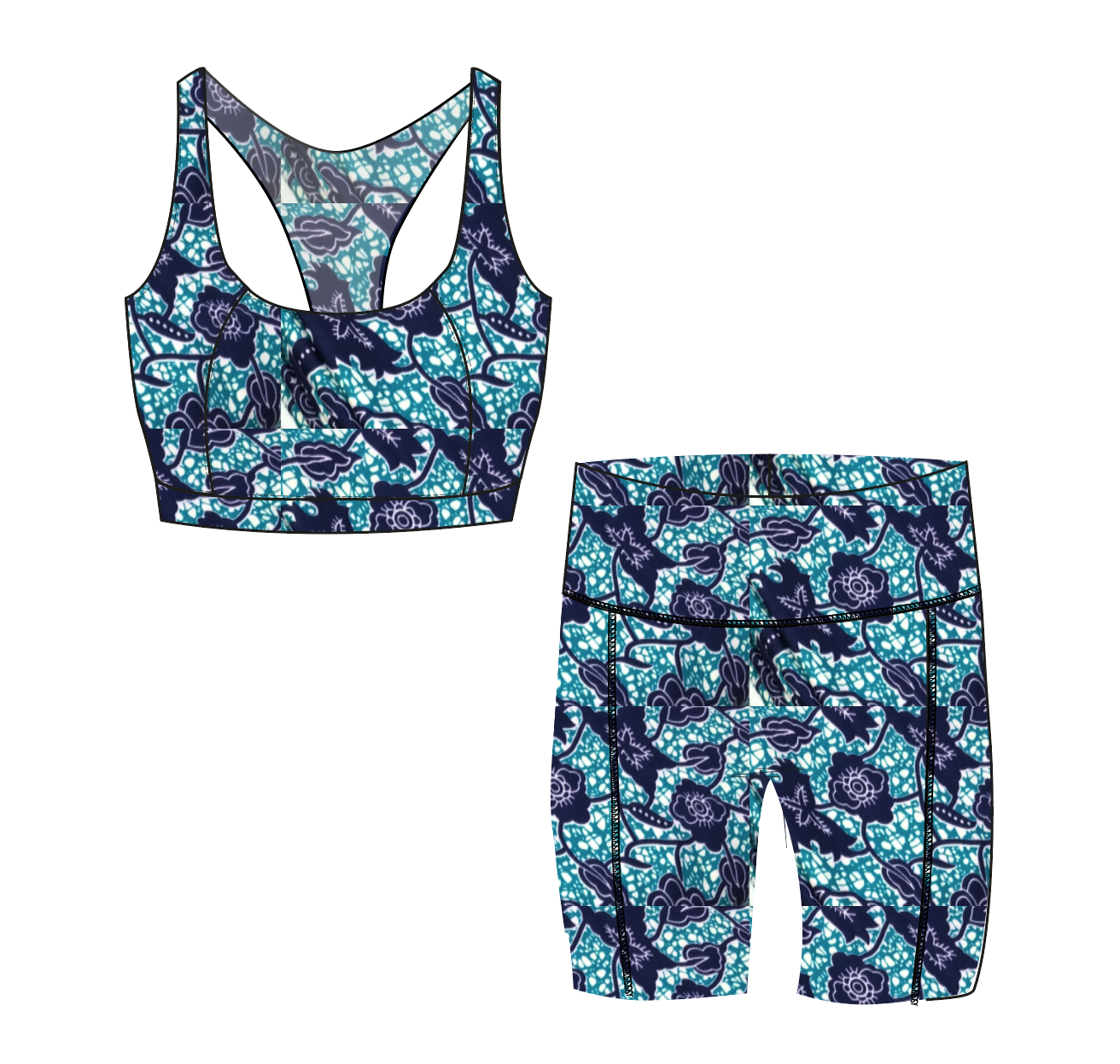 What ever happens our African Print Subscription Box is guaranteed to help you smile this spring. Don't miss out on our Ghana box.
If you also love the fabric and want more, don't worry, do check out the Wax+Wraps shop because there may still be some fabrics there for you. Or even grab yourself a Wax+Wraps Waxprint Pencil or Wax+Wraps Playing Card set!
Head over there now - see link: www.waxandwraps.com/shop-1