SO Yesterday I received A COMMENT AND A TAG BY ONE OF OUR AWESOME SUBSCRIBERS TO LET ME KNOW I HAD BEEN FEATURED ISSUE 85 OF SIMPLY SEWING MAGAZINE!
with an entry feature on Wax and Wraps!
See image below.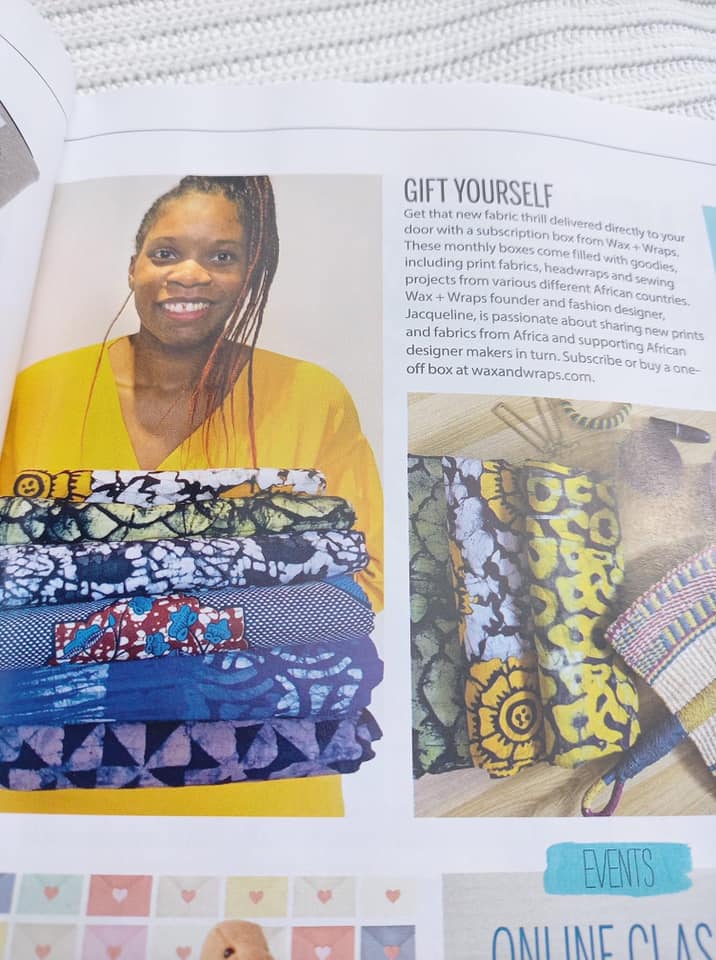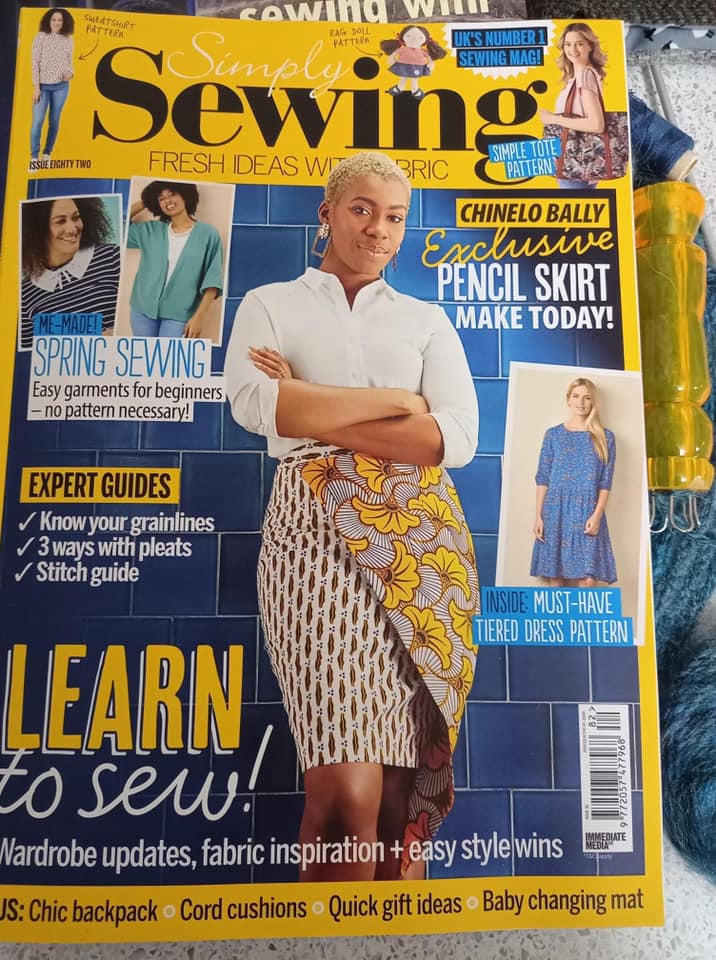 So firstly I want to thank the team at SIMPLY SEWING MAGAZINE FOR THE FEATURE. Being STILL A NEW BUSINESS IN YEAR ONE SINCE LAUNCH THIS feature of my new business baby is not just an honour but a blessing.

So whilst you grab your copy of your magazine and check us out why not decide to be part of the club and subscribe to the NEXT box for @waxandwraps
Just head over to the link here https://www.waxandwraps.com/subscribe and subscribe before the 15th of the month to gain access to our African Sewing Kits monthly
Now you can save up to 20% with a 6 month or 12 month commitment plan too!
Whats not to love hey!
Oh and do make sure to follow @waxandwraps on instagram,
tiktok https://www.tiktok.com/@waxandwraps
and youtube > https://www.youtube.com/c/JacquelineShaw/videos

All boxes will be delivered from the 15th - 28th